Storm Water Catchments
TKP 327 (627) is successfully used for Storm Water Catchments
The fill can be made with various strength, to be capable to support the reuse of the area above.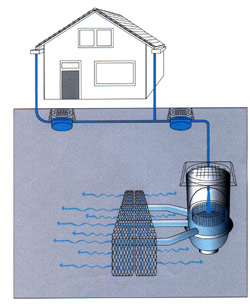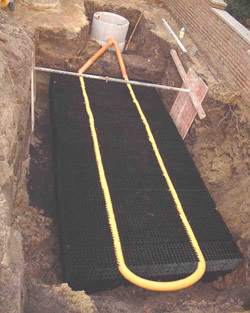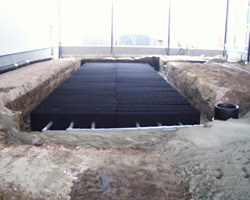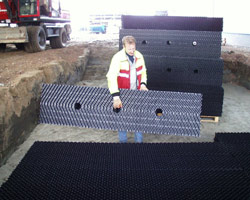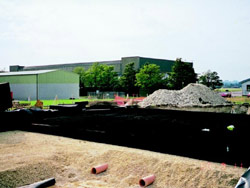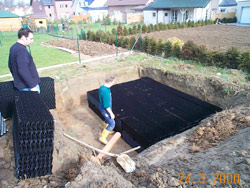 Storm Water Retention
The 2H Plastic fill can be used as a storm water retention device. Thanks to it's 95% void space, each block can contain a lot of water. The mechanical strength of the block allows to cover the blocks and to use the space above for other purposes.
Dependant on the application and the customers requirement, the mechanical strength of the block can be varied.